Create custom wood-engraved signs with the SignCrafter™. Self-spacing 2-1/2" horizontal characters fit into the 36" adjustable clamping system, without having to make any measurements. Affix the character templates and start routing, for uniformly spaced letters and numbers. With TurnLock™ as an integral feature on the BasePlate, bushing exchange is tool-free, hardware-free, and takes only seconds.
Guide Bushing
Durable 5/8″ guide bushing maintains consistent alignment with any router template
Bushing guides you through the templates to create great-looking signs
Metal nose guide bushing provides long-lasting durability
TurnLock™ BasePlate
7″ TurnLock™ BasePlate fits most popular routers
Made of clear  polycarbonate for visibility of the work area
Can be modified with a drill or file to fit nonstandard routers
Allows you to change your bushing size quickly with no tools needed
Equipped with the patented TurnLock™ Technology
Fast tool-free guide bushing and router attachment exchanges
TurnLock™ base plate accepts all Milescraft bushings
SignCrafter™ Templates (82 pcs. total)
2-1/2″ character templates included:

 A to Z plus one additional A, E, and I  (2 each)
0 to 9 (2 each)
 period and quotation mark (2 each)
Low Profile C-Clamps
Securely hold the workpiece without obstructing the router
*Make sure that the bushing is installed on the BasePlate before routing
For more information on our universal base plate, see our compatibility chart and template.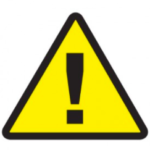 WARNING: Cancer and Reproductive Harm. For more information go to www.P65Warnings.ca.gov/product