Make professional-quality engraved wooden signs with the Milescraft SignPRO™ sign making kit for routers. Self-spacing 1-1/2″ and 2-1/2" characters fit into the 36" adjustable clamping system, without having to make any measurements. Affix the character templates and start routing, for uniformly spaced letters and numbers. This router jig gives you the speed and convenience you need and is compatible with your existing router. With TurnLock™ as an integral feature on the BasePlate, bushing exchange is tool-free, hardware-free, and takes only seconds.
Guide Bushings
Durable 5/8″ and 7/16″ guide bushings maintain consistent alignment with any router template
Bushing guides you through the router stencils to create great-looking signs
Metal nose guide bushing provides long-lasting durability
TurnLock™ BasePlate, Router Accessory
7″ TurnLock™ BasePlate fits most popular routers
Made of clear  polycarbonate for visibility of the work area
Can be modified with a drill or file to fit nonstandard routers
Allows you to change your bushing size quickly with no tools needed
Equipped with the patented TurnLock™ Technology
Fast tool-free guide bushing and router attachment exchanges
TurnLock™ base plate accepts all Milescraft bushings
SignPRO™ Router Templates (206 pcs. total)
2-1/2″ character templates included

 A to Z plus one additional A, E, and I  (2 each)
 0 to 9 (2 each)
 period and quotation mark (2 each)

1-1/2″ horizontal character templates included:

 A to Z plus one additional A, E, and I (2 each)
 0 to 9 (2 each)
period/apostrophe, dash and blank spacer template (2 each)

Vertical number templates included:

1-1/2″ templates – 0 to 9 (2 each)
2-1/2″ templates – 0 to 9 (2 each)
Low Profile C-Clamps
Securely hold the workpiece without obstructing the router
For more information on our universal base plate, see our compatibility chart and template.
*When using this router template guide, be sure that the bushing Is installed on the BasePlate before routing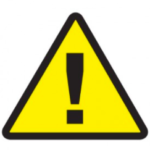 WARNING: Cancer and Reproductive Harm. For more information go to www.P65Warnings.ca.gov/product